Life Education Camp
How worried and uneasy do young people feel when they are promoted from their familiar primary schools to new and strange secondary schools ? What problems will they have when the medium of instruction changes from Chinese to English? What challenges will they face when they move from childhood to adolescence ?
Every summer holiday, a group of teachers dedicated to nurturing students spends a lot of effort to plan a three-day Life Education Camp for all S1 freshmen.
Aim :
To nurture in students the positive values Shatin Tsung-Tsiners should have
To help them learn more about their teachers and classmates
To help them solve their learning difficulties
To build up their team spirit
Date :
late September / early October
Number of teachers joining the camp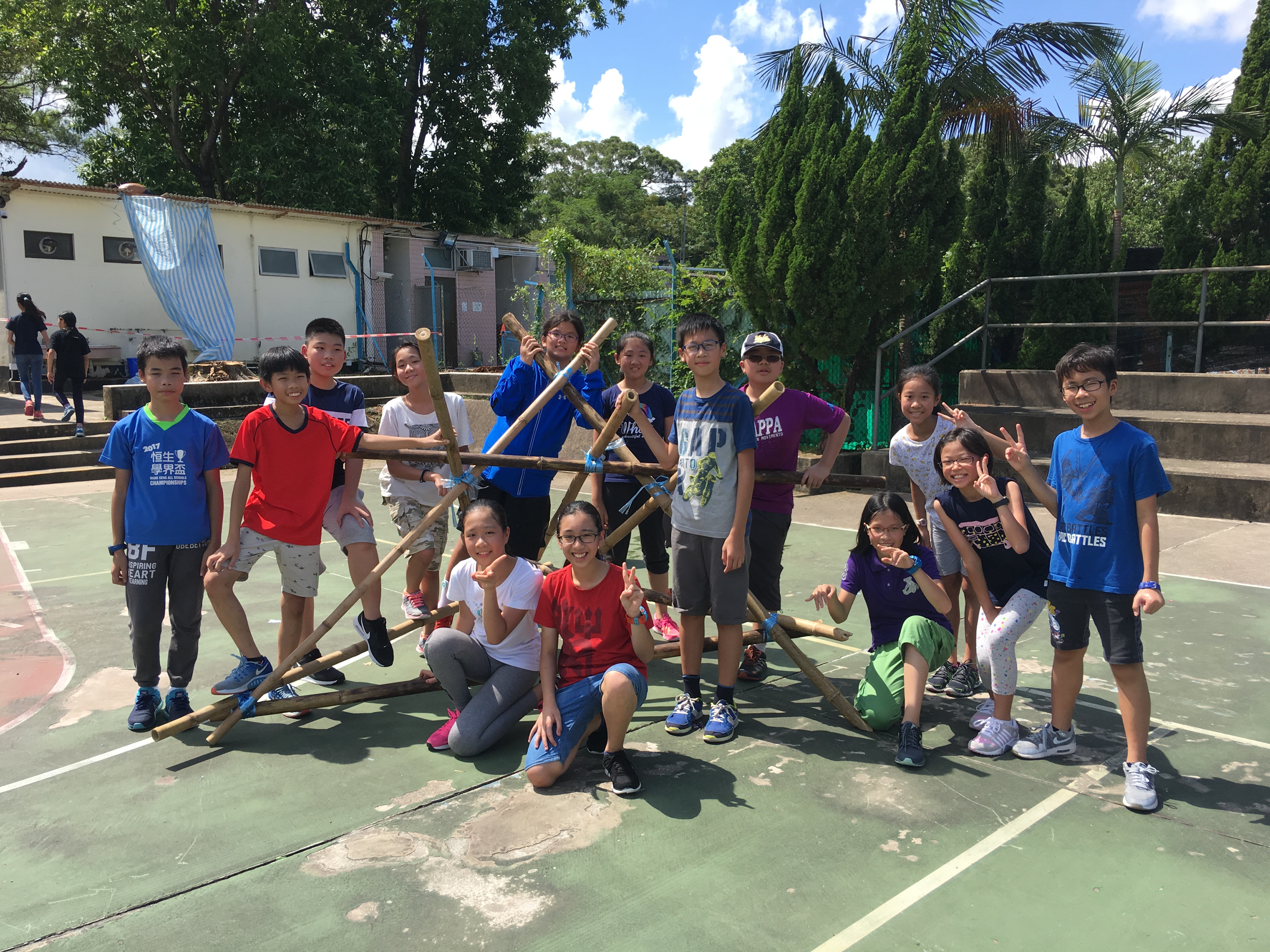 Peer Mentoring Scheme
To help the Secondary one students adapt to their new school life, the school runs a Peer Mentoring Scheme. Senior form students provide regular peer support regarding studies and mental health for the newcomers. With love and care, our well-trained mentors are willing to walk with their fellow mentees to tackle every possible challenge throughout the school year.
​​​​​​​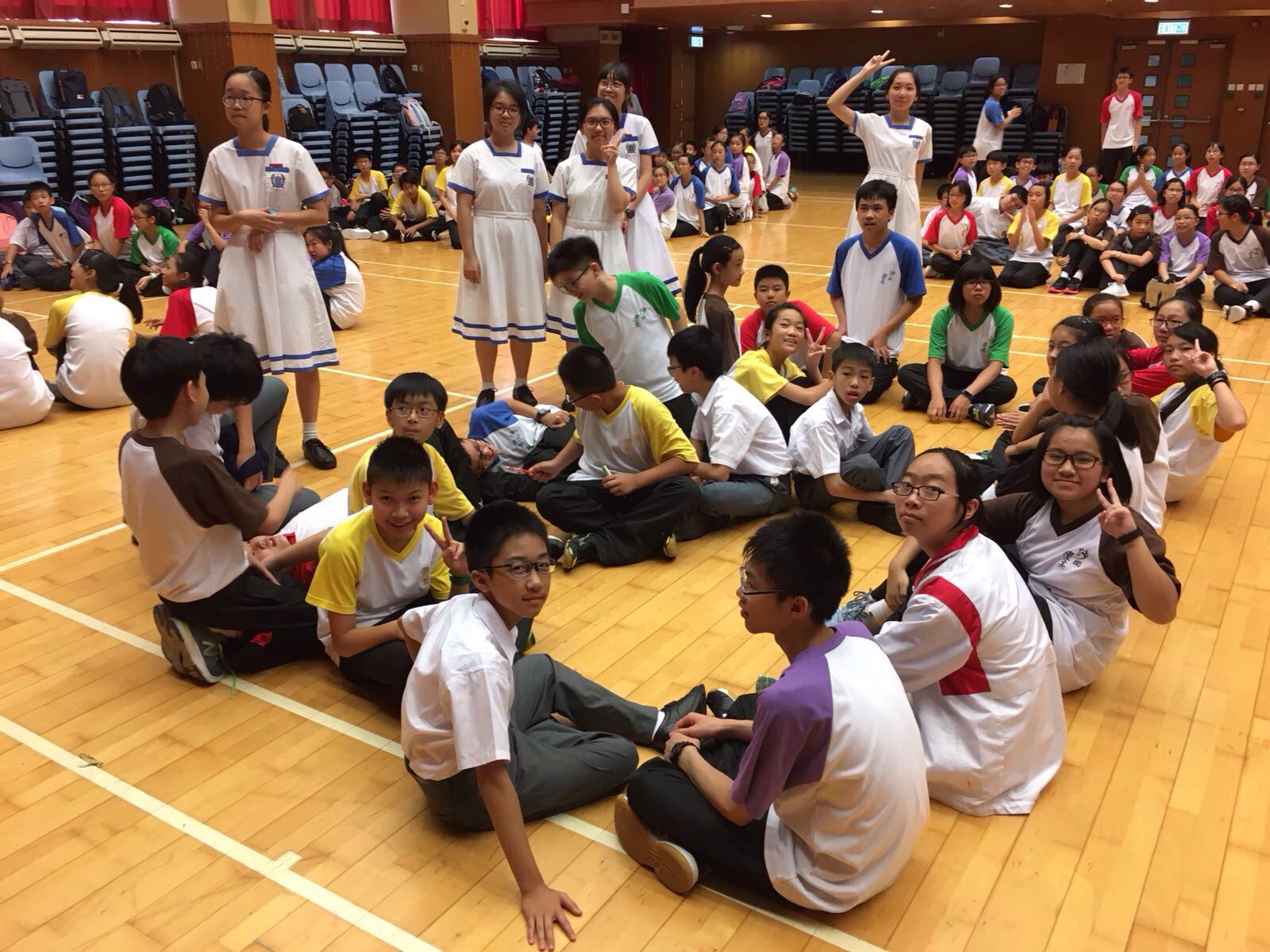 'One-student-one-art / sport' Scheme
The scheme aims to nurture students' appreciation of "One-student-one-art / sport" (i.e. to provide students with knowledge of both sports and arts, and equip them with at least one specialty). With the support of the school policy, students are given basic experiences (in S1-S3), so that they can subsequently pursue and develop their skills further in a particular aspect with respect to their interests and strengths (in S4-S6).
Implementation:
To encourage all-round education and to realize the ideals of 'One-student-one-art / sport', the school has run the 'One-student-one-art / sport' Scheme since September 2003. Details are as follows:
All S1 students must receive continuous training on either a Chinese or Western musical instrument for one year or more (the piano or some popular musical instruments are not counted). Students may learn through external organizations or music classes organized by the school (in which students must complete a thirty-hour course by the end of the year). Students with exceptional performance may be recommended to join the school music teams and take part in practices, competitions and exhibitions.
To fulfill with the 'One-student-one-art / sport' Policy, students must enroll and participate in at least one art (dancing, drama, ceramics, Chinese calligraphy, photography and visual arts, etc.) or sport activity (table-tennis, football, basketball, volleyball, badminton, handball and athletics, etc.) continuously for one year or more when they are studying in S.2 or S.3.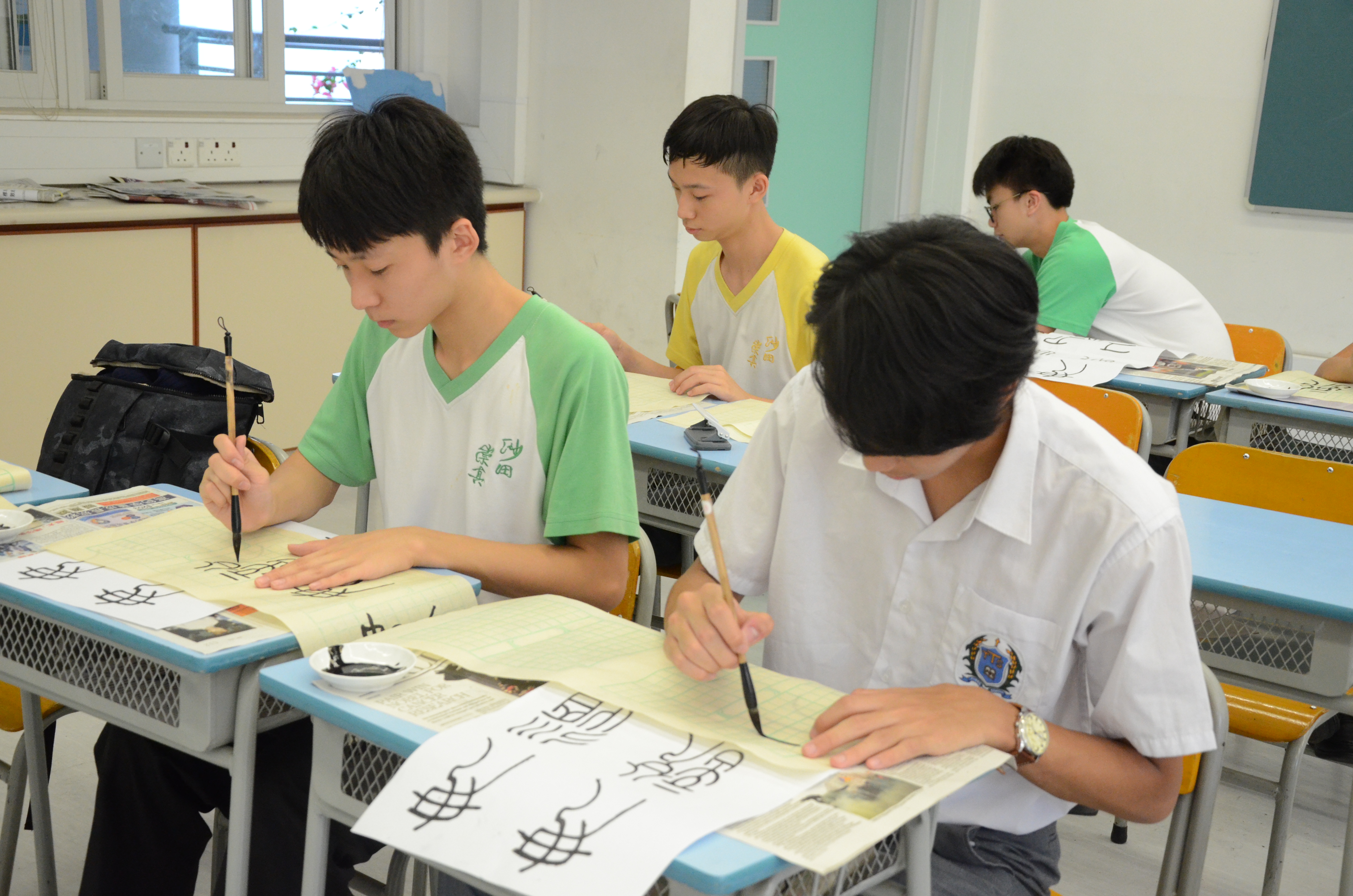 Social Service Scheme
To nurture our students with a sense of willingness to serve the community, our school consistently recommends a wide range of voluntary service programmes to them. All Secondary three students will be arranged to participate in various service programmes. They will visit and serve different people in need. Students will also conduct a sharing session to their fellow schoolmates in the morning assembly after the service.

​​​​​​​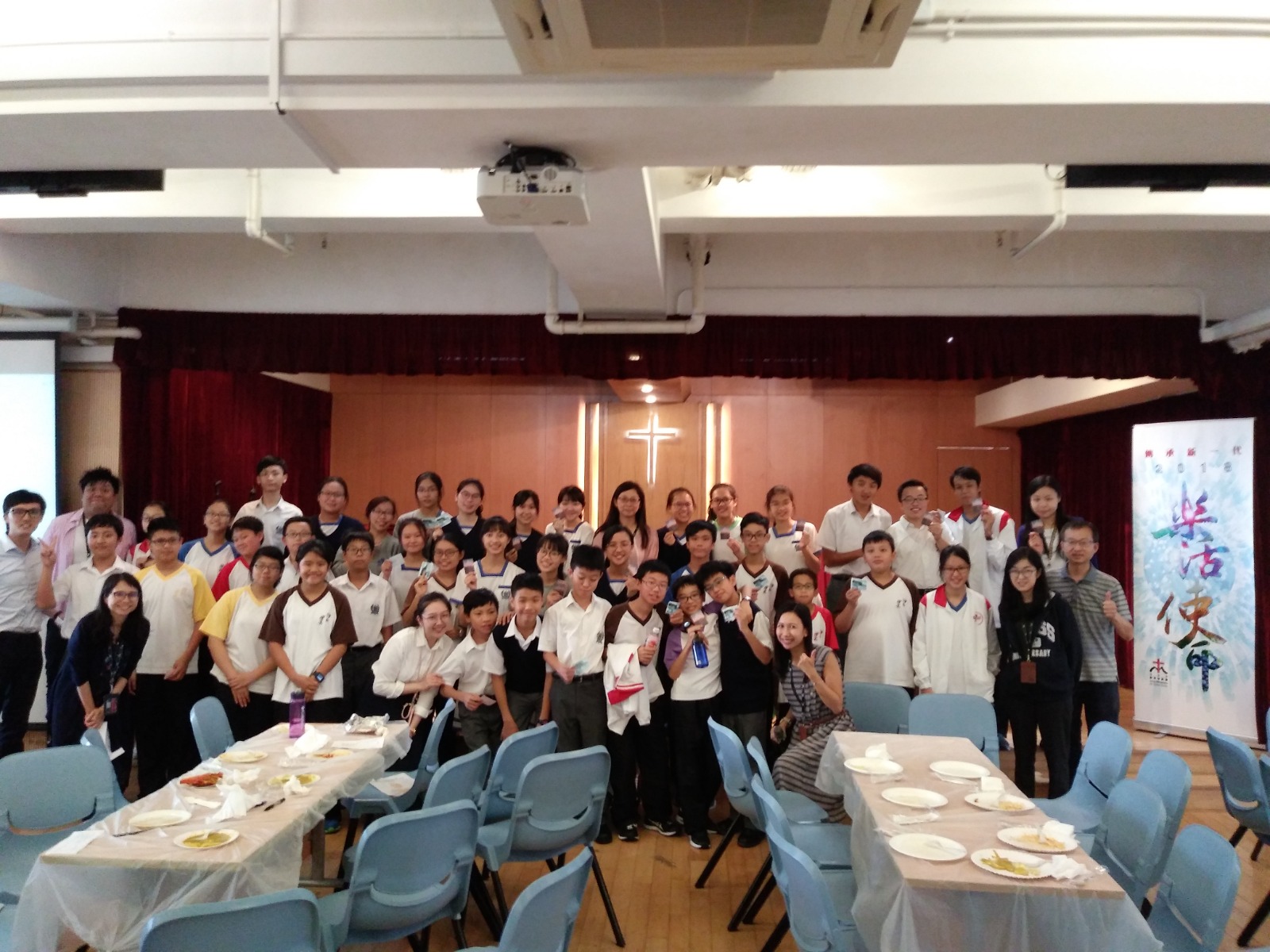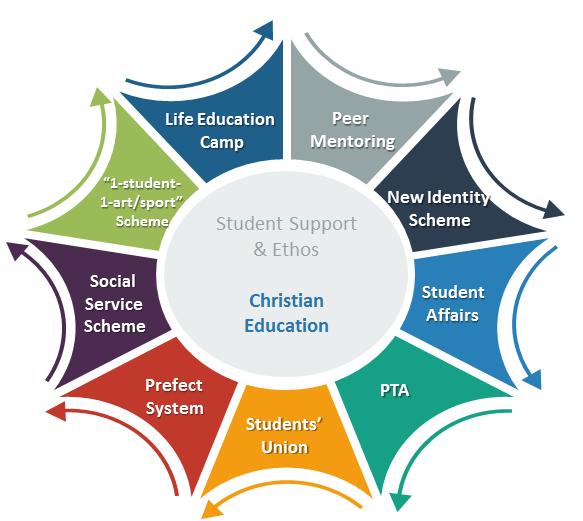 Christian Education
To encourage our students to know more about Christian faith, walk in the footsteps of Jesus Christ and preach the gospel, we
conduct the S1 to S3 Christian Education lessons in the form of a fellowship with class teachers, subject teachers or preachers from church leading the groups
arrange talks in some of the Christian Education lessons for S4 to S6
share biblical messages and hymns in morning assemblies
organize lunchtime or after-school growth groups, the Gospel Week, S1 Gospel Camp and Graduate Gospel Camp
establish partnership with Sun Chui Church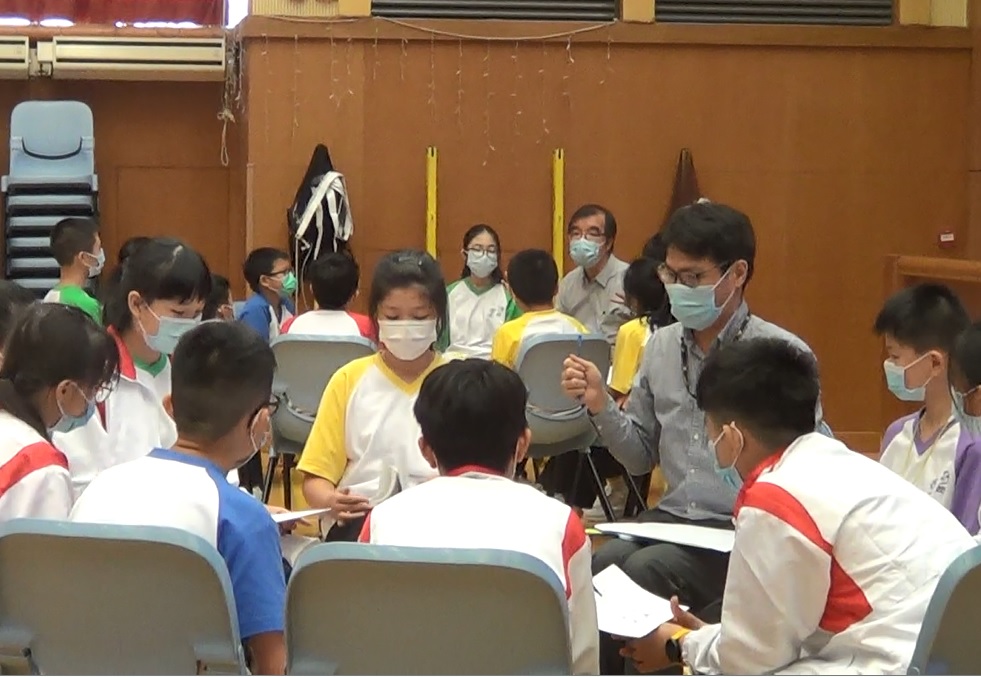 New Identity Scheme
The New Identity Scheme aims to give students chances to correct their misbehavior and have a new start. If students who have committed one minor offence and are disciplined with 1 or 2 demerit point(s) are recommended by their class teachers and teachers handling the cases, they are eligible to join this scheme. To meet the requirements, participants need to fulfil the prescribed service hours and have a clean record during the observation period. Each student can join the scheme twice a year and have 1 to 4 demerit points revoked upon the completion of the scheme.
​​​​​​​
Student Affairs
In order to educate our students holistically, our school arranges lots of activities and courses beyond the classroom. Some of these activities and courses incur fees. Our school will help students who are in need to apply for government or school subsidies to help them join the relevant courses and activities. It is hoped that students can achieve a balanced development in the domains of ethics, intellect, physique, interpersonal competence and aesthetics. In addition, there are scholarships awarded to students with outstanding academic and non-academic performance so as to encourage students to strive for improvement in different areas.
​​​​​​​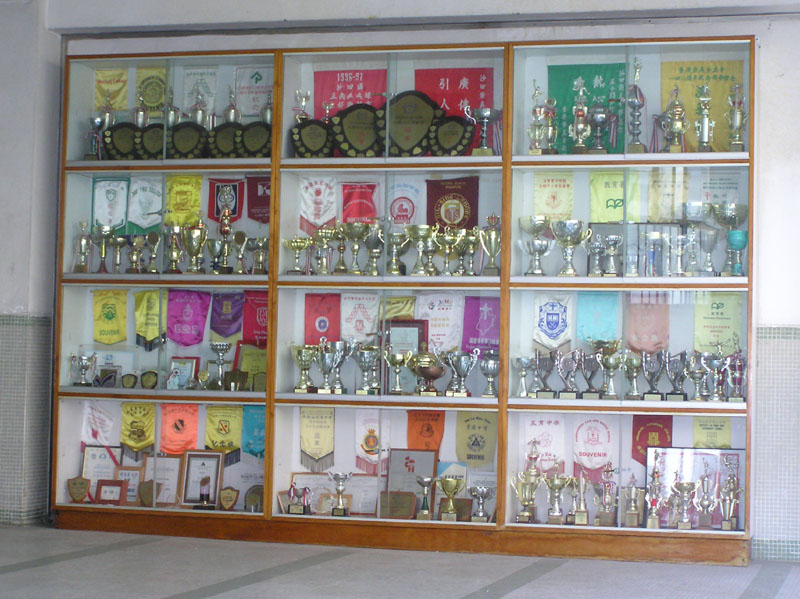 Prefect System
S2 to S5 students who have good conduct and academic performance are selected to be prefects. Under the leadership of nine head prefects and vice-head prefects, the Prefect Team promotes justice and adherence to rules. They also help teachers maintain discipline. Through various training (like marching, adventure training, war games, etc) and performing different duties, prefects can build up their self-confidence, positive values and skills in handling different people and issues.
​​​​​​​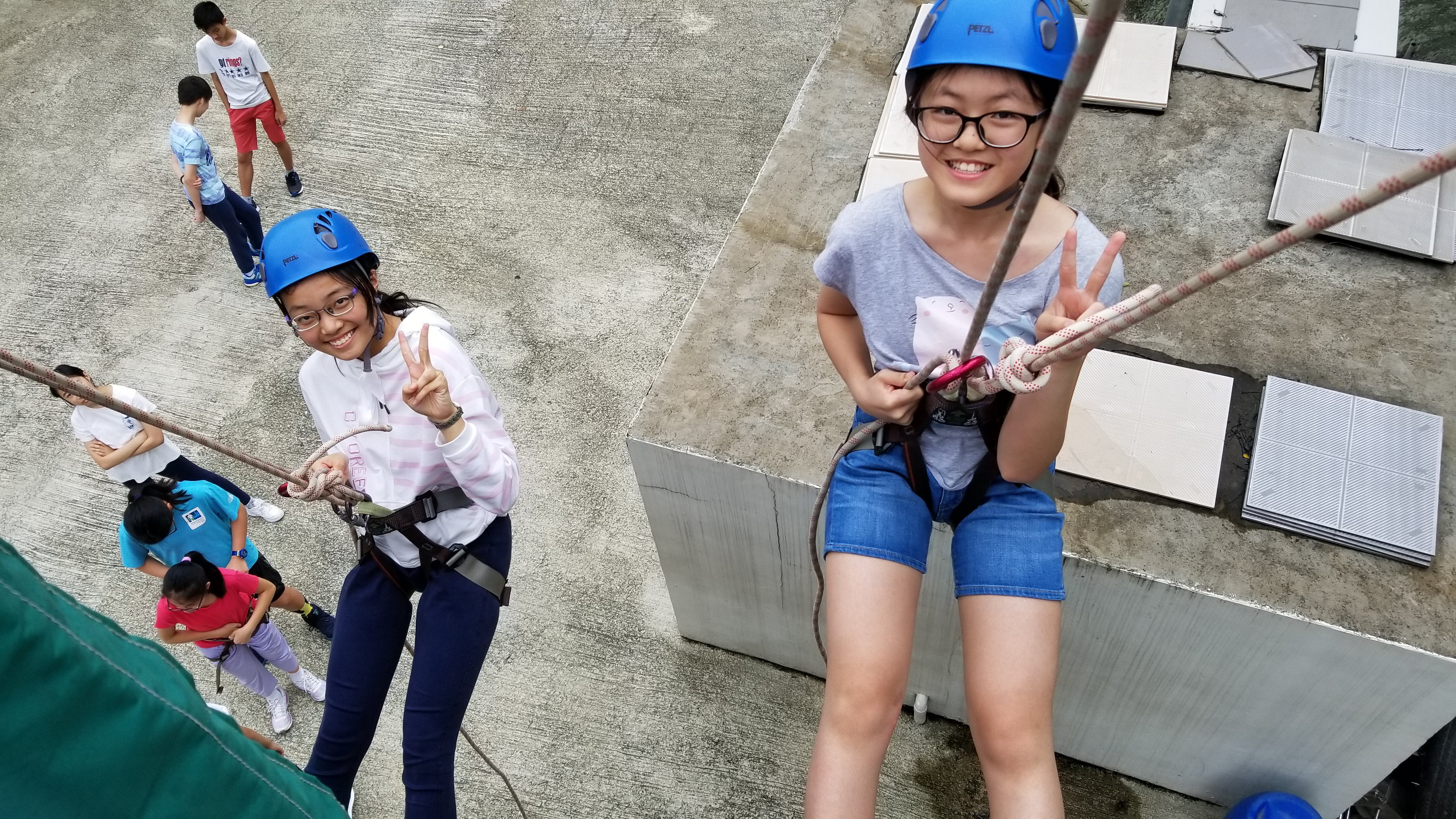 Students' Union
The Students' Union never ceases to provide various kinds of activities for schoolmates, and always makes schoolmates' wishes and benefits our top priority.
​​​​​​​​​​​​​​
Implementation:
The Students' Union is a student-oriented organization that holds and coordinates activities for students as well as acts as a bridge for communication between the school management and students.
The cabinet of the Students' Union consists of S3 to S5 students. Cabinet of each academic year is formed by election through a one-student-one-vote basis. All students of STTSS have the right to vote.
Every year the Students' Union organizes different kinds of activities for students, including the School Policy Forum, Inter-Class Dodgeball Competition, Singing Contest, Casual Dress Day, SU Camp and SU Day, etc.
The Students' Union also actively establishes connections with other schools and organisations and takes part in inter-school activities, such as Inter-School Leadership Training Camp, Joint-School Oral Practices and retail privileges.
Other than organizing various activities, the Students' Union provides different kinds of benefits for students. The Students' Union sells stationery items at low prices and regularly holds Crazy Sale Days for stationery items. Students may also borrow balls and umbrellas from the Students' Union. Photocopying and binding services are also available from the Students' Union office.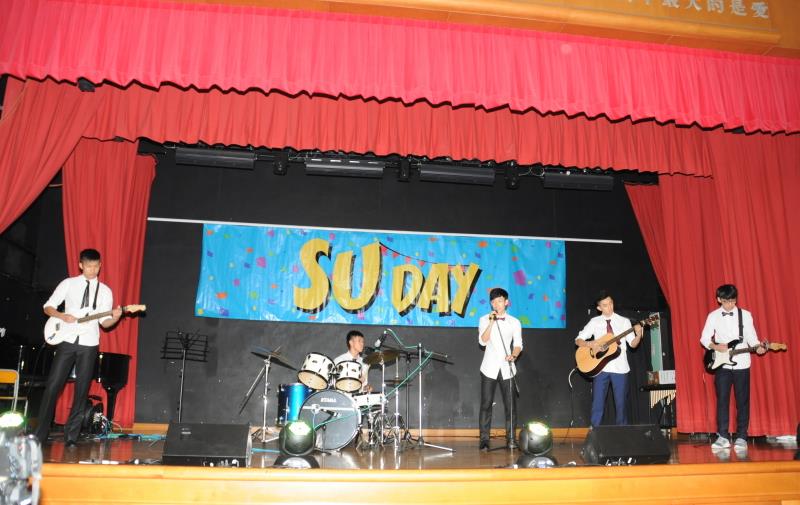 PTA
To assist S1 freshmen in adapting to the new environment, an S1 Orientation Day is in place to help parents understand the teaching strategies of the main subjects. In addition, a talk on ' How to help your wards prepare for the exam' is organized for parents. This talk aims to help students' parents understand the foci of assessments regarding higher-order thinking and learning through the analysis of past exam papers, is organized.
At various times, talks will be organized so that parents can learn how to prepare their wards for the senior form curriculum

Talks on different topics are offered in November to help parents take up the role of facilitators in order to help their wards in S4 subject selection and facing the HKDSE.